CUT YOUR ENERGY BILLS WITH LED
Upgrade your business' lighting to LED for only $33, thanks to government incentives.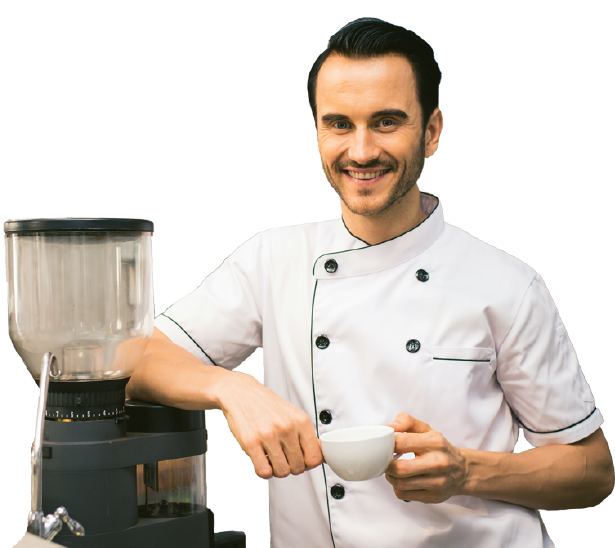 DOWNLIGHTS
Upgrade all halogen downlights and floodlights to LED for only $33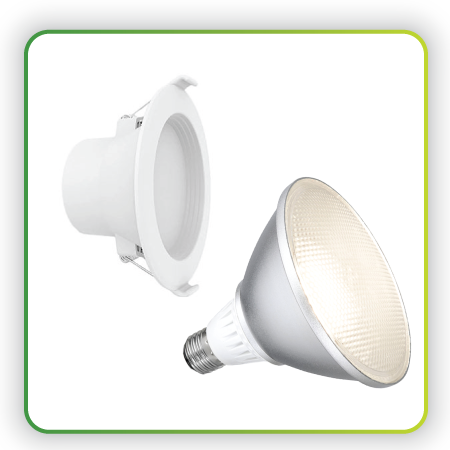 BATTENS
Upgrade Fluorescent battens to lED for only $25 each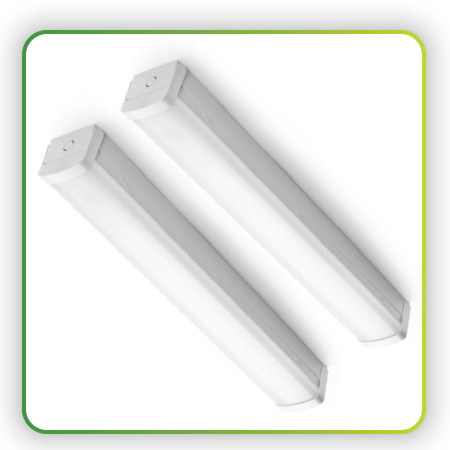 PANELS
Upgrade fluorescent troffers to LED for $33 Total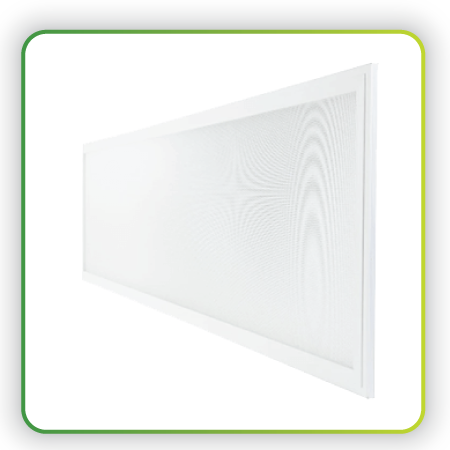 IT'S EASY TO START SAVING
With 12 years' experience as an energy efficiency industry leader, Ecovantage will help you to immediately reduce energy consumption and lower your power bills.

Get An Estimate
Provide some details on your existing lighting for an upgrade estimate.

Lock In The Date
We'll schedule your installation with a local A-Grade Electrician.

Start Saving
Your lighting costs will decrease and you will be using less precious resources every day.
SAVE WITH YOUR UPGRADE
With current NSW Government incentives, you can save up to $2250 on supply and installation, and up to $2300 per year on your energy bills by upgrading 50 halogen downlights to LEDs*.
By replacing old, inefficient halogen downlights and fluorescent tubes with high-quality LEDs, you will see instant savings on your energy bill.
Working with only A-grade electricians, your old light fitting and transformer will be replaced with an all-in-one unit for fast and easy future globe replacements. Plus we supply and install necessary plug bases at no additional cost.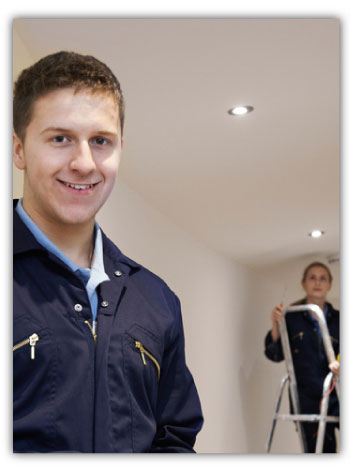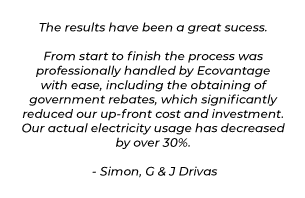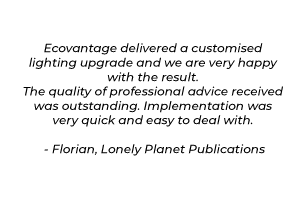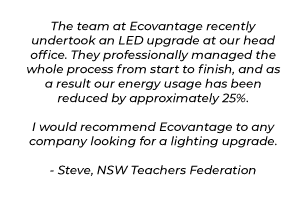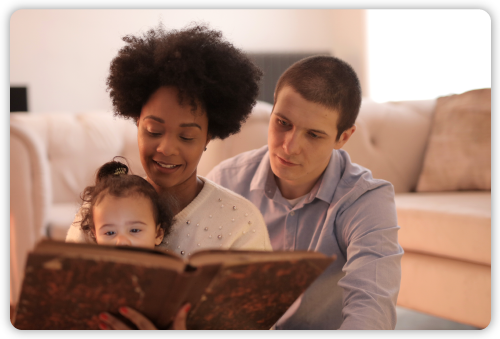 SAVE AT HOME TOO!
Replace your halogen downlights for only $18.99, with free LED PAR38 spotlight globes.
GET yOUR NO-OBLIGATION ESTIMATE
Provide us with some details on your current lighting and we can give you an estimate for the upgrade.
Eligibility criteria and important information can be viewed here.


Lamp & Driver Included
We supply and install the complete kit, not just the globe.
Installed by an A-Grade Electrician
We work with only qualified electricians.
No Hidden Fees or Charges
Your quote includes all costs for no nasty surprises.



New For Old replacement
Your old halogen lights are replaced with new LEDs.
Same Day Quote & Install
On the day of your booking the electrician will finalise your quote and install.
Dimmable Lighting
Are products are compatible with your existing dimmers.
WHAT IS LED LIGHTING?
LED (Light-Emitting Diode) lights are the most up to date and efficient lighting technology, reducing energy consumption by up to 93% compared to halogen downlights.
LED technology uses significantly less power to produce the same brightness (lumens) of light as traditional incandescent bulbs, fluorescent tubes or halogen downlights.
LED lights can last for 30+ years, saving you the hassle of buying and replacing lights regularly.
LED lights reduce fire risk and improve safety as they are cool to touch, unlike halogen lights which produce a lot of heat.
FREQUENTLY ASKED QUESTIONS

OUR PRODUCT PARTNERS
We have partnered with reputable lighting suppliers to offer high-quality LED lights. The lights that we install assure:

Tier 1 components for an industry leading, long service life

LED lights that are dimmable and compatible with many existing dimmer switches

LED lights that are backed by a 3-year replacement warranty

OUR INSTALLATION PARTNERS
After you receive your estimate from Ecovantage, a local A-Grade electrician will be in contact with you to book your installation date.
On the installation date, the technician will confirm the details you have provided, discuss any necessary amendments, provide a final quote and complete the install for you. The technician will also remove the old halogen lights for recycling.

WHAT IS ENERGY SAVER?
The NSW Government launched Energy Saver (formerly Power to Save) to help households and small businesses save on energy usage and reduce impact on the environment.
Under this initiative, households and small businesses are entitled to subsidised supply and installation of energy-saving LED lights.

WHAT IS OUR ROLE?
Partnering with local A-Grade Electricians and our lighting partners, we assure high quality products supplied by local companies with a 3 year product warranty.
What is the energy saver LED upgrade offer?
Energy Saver (formerly Power to Save) is an initiative of the NSW Government designed to assist households and small business in reducing their energy usage. Ecovantage are an approved supplier under the program. We have committed to using high-quality products and replacing the entire light when the installation is done, including lamp, driver and plug base to ensure compatibility, safety & convenience. Some other partners will just change the globe, but there is a high likelihood the transformer will fail long before the LED light wears out.
We will replace a minimum of 15* existing recessed halogen downlights (35W or 50W) with a 5W LED 'Warm White' downlights, including supply & install of a complete unit, transformer & plug base for $18.99 per unit, inc GST.

Supply and Installation of light, fitting, driver AND plug base included in the price!

Dimmable (with compatible dimmers)

We replace your old fitting with a new product and safely recycle your existing lamps
Plus, have unlimited FREE PAR 38 floodlights upgraded (globe only) when you meet the minimum of 15* downlights installed.

NSW only – we service a large area across the state. The list changes periodically, so contact us to find out if you are in our service area:

Residential (standard BCA residential building types)

Small Business (As a guide only: the business should be eligible if it uses less than 100 Mwh per year and as aggregated tariffs on its energy bill.)
How does it work?
We help you save money and reduce your carbon emissions and ecological footprint by offering you incredible savings on the supply and installation of high-quality, energy-saving LED lighting in your home or small business.
Get your questions answered. Contact us now on 02 9057 5101.


Get a quick estimate and understand the costs right away on the phone!

Enjoy quality, service and savings

Start saving money right away!

Our friendly staff are available to answer any questions.

Book your same day assessment and installation
Is my home or business eligible?
To be eligible for the Energy Saver (Power to Save) LED Lighting Upgrade offer:
You must:
Be at least 18 years old

Have a minimum of 15* LED lights to be replaced




Pay the agreed fee for any equipment or services you request




Complete all paperwork and processes
Your premises must:
Be an existing, approved residence or small

business with an

ABN

Be in our service area




Be electrically up to code*




Have all existing fittings accessible inside the r

oom, and serviceable*

Have compatible dimmers*




For small businesses, use less than 100Mwh ~$20K a year of energy @ $0.18/kWh
*Additional charges may apply if conditions aren't met.
Our Installer makes the final decision on assessment.
What are the advantages of LED lighting?
You may never change a light globe again (LEDs can last 30+ years)
Save up to 93%* off the lighting portion of your energy bill
No toxic materials in your home
Improves aesthetics of light emissions
Save on cooling your home as LEDs run significantly cooler than traditional lighting types
Reduces fire risk and improves safety as they are cool to touch
What do I need to know before the installation?
Our estimate is not final until the Installer can see your home and knows for certain the types and quantities of your existing globes and control gears

The Installer will produce the final quote on the spot
As long as there aren't any surprises when we visit, we can confirm the quote and begin the installation straight away - no waiting!
If any issues arise, the installer will discuss solutions with you; they will not do any additional work without your okay
The invoice must be paid by credit or debit card (Visa or Mastercard only) on the day of the installation
We have streamlined, top quality assurance processes so compliance burdens are minimal.

As this is a government regulated scheme, we will be required to pass the details of the installation, including your name and contact details to the Office of Environment & Heritage

To give you this amazing price, one of the forms you sign transfers to us your right to create and own the Energy Savings Certificates from the activity under the NSW Energy Saving Scheme.

We or third-party inspectors may ask you to do a quality survey over the phone, or organise a visit to inspect the quality of the work. This protects everyone and keeps quality high.
Why should I choose Ecovantage?
Accredited (NSW ESS) - Get the full benefit of government incentives for energy efficiency.

Quality - Lighting products have a 3-year warranty (others have only 2 years).
Compatibility - We replace the lamp & driver – no compatibility worries!
Value - Get the biggest benefit – it's like free installation!
No Hidden Charges - Includes plug base as standard.
Professionalism - Our team is highly trained
Service - Friendly, prompt & efficient
Availability - We do same day assessments and installations Monday to Friday 7:30am – 5:00pm. After hours rates apply.
Track Record - We have been around for 11 years, working under all major schemes.
Passion - We care about providing our customers with high-quality products with quality workmanship while creating a sustainable future.
We have NSW covered - Our partner electricians cover most of NSW.
Dimmable lighting is available at no extra cost with existing, compatible dimmers. Alternatively, if your dimmers are not compatible, we can disable your existing dimmers for $22 or upgrade to a compatible dimmer for $65 per switch.
You'll find most of our competitors charge extra for lights that are compatible with dimmers, and disabling or upgrading costs are not fixed.
*How do you calculate the estimated savings?
Residential comparison savings estimate is based on a 50W halogen vs a 5W LED for 5 hrs/day at 30c per kWh.
Small business savings are calculated on upgrading 50 halogen downlights to LED.
ABOUT US
Ecovantage has been in the energy efficiency industry for over 12 years. An experienced, trusted and passionate organisation, we take pride in supporting households and businesses reduce energy consumption, lessen their ecological footprint, minimising energy bills and improve economic energy productivity.